We develop the concept, we plan, organize, implement, supervise and coordinate all of the
following services
.
At your service!
You may decide what suits your needs best. We are always willing to discuss any special request you may have and help you experience the event of your dreams. All our proposals are tailor-made and based on your requirements and preferences.
Guidance and assistance with all the legal documentation required before the wedding or christening and the associated fees (i.e. for obtaining a marriage license)
Budget analysis, planning consultation & time management. Analytical timeline.
Ceremony & reception venue selection & management (i.e. selection of catering services, menu suggestions, venue booking)
Inspired event concept or wedding theme research and design
Vendor selection consulting services & management; communication with vendors
Personal wedding website
Invitation design and other printed material (i.e. 'Save the date' cards, 'thank you' cards, menu cards)
Hand-made creations (i.e. pieces of furniture, decorative items and additional equipment created just for you)
Photography & videography coordination (i.e. photo booth, drone videography/photography, polaroid camera)
Travel & accommodation services (i.e. guest transportation, hotel bookings, villa rental, honeymoon suggestions)
Design & decoration (i.e. interior and exterior ceremony decoration, Art de la table, wedding wishing table)
Floral consultation & design, Flower decoration (i.e. bride's bouquet & groom's boutonniere)
Sweets & cakes (i.e. Wedding cake, Candy bar, lemonade stand, traditional ice-cream presentation)
Favors & other gifts
Provide all the necessary materials and equipment including audiovisual equipment (i.e. equipment rental: tables & chairs, awnings, video projectors, etc.)
Sound & Music design (i.e. live band, DJ)
Fireworks
Lighting design (disco lights & robotics)
Car rental
Makeup, hair styling, manicure, pedicure, full beauty treatment
Balloon decoration
Children's entertainment
Special items for religious christenings (i.e. baby clothes, boxes, candles, gifts)
On-site coordination and supervision of all ceremonial details on the event day
RPSV
If you are not interested in the full-service package, you are free to choose the services that best fit your budget. We only offer customized-package services based on your individual needs. Each event is unique. We'll be more than happy to assist you realise the event of your dreams.
our news!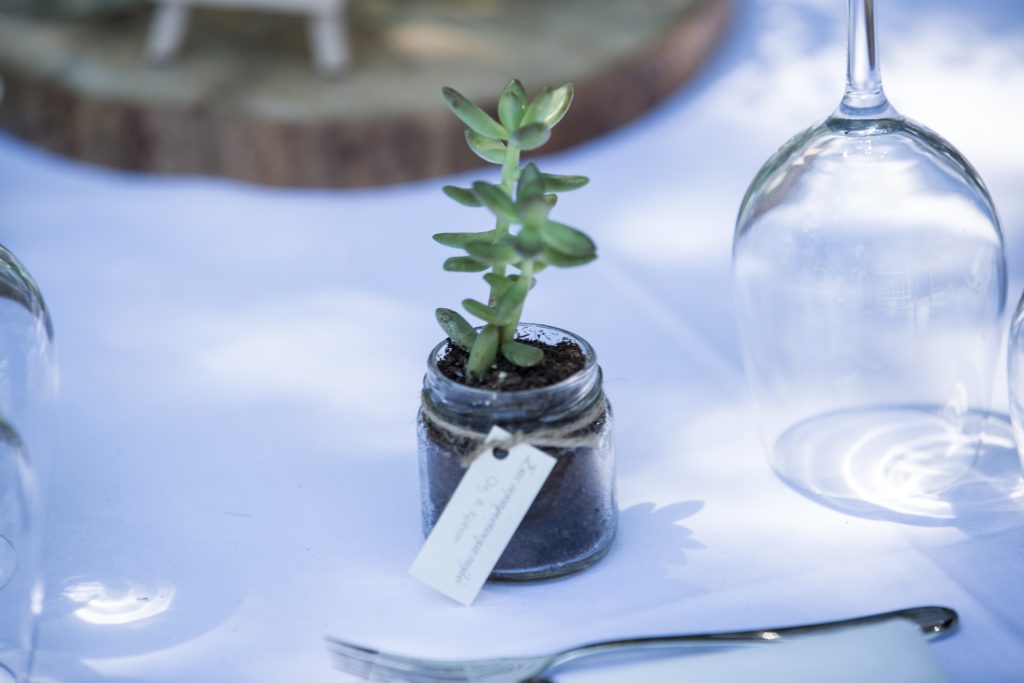 In Kavouri Tennis Club, the air was filled with smells of basil, chrysanthemums and camomile. George's christening was decorated with tree-trunks and sackcloth, and the guests were offered home-made lemonade and 'diples', the speciality of Kalamata*. We wish you all the happiness in the world!
* Thin, sheet-like dough rolled into long, thin strips, fried in hot oil and then topped with honey syrup and walnuts.
.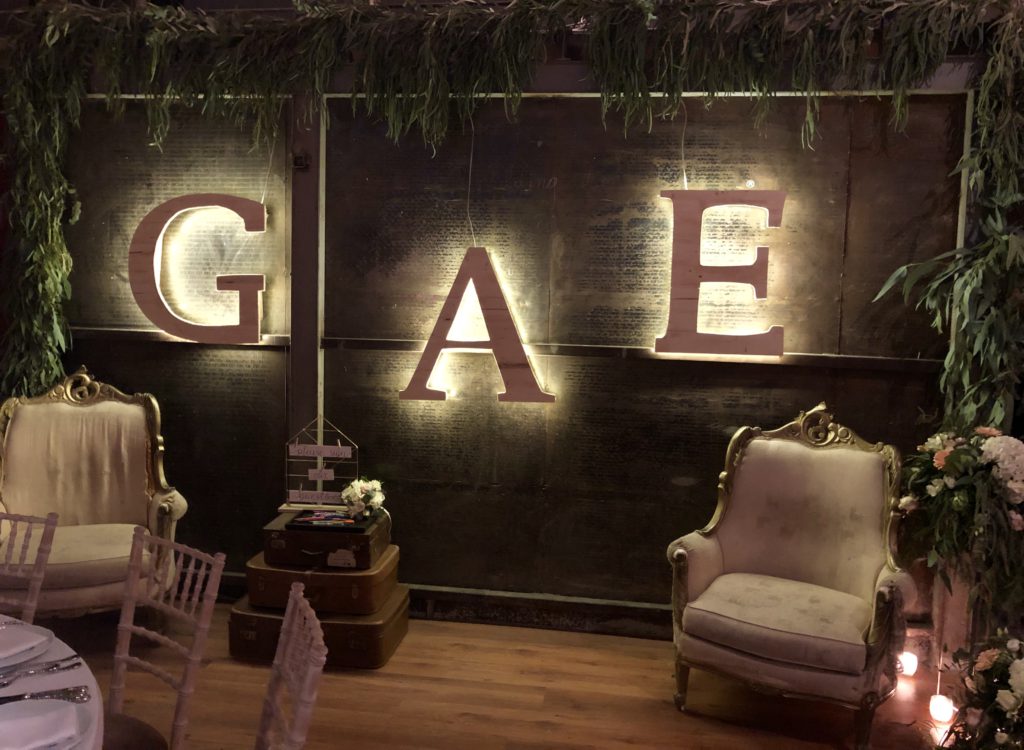 It's nice to be able to create beautiful memories and it is even nicer to be able to keep them for ever. The guest-book may be made either of wood in different shapes, such as 'sol key', Mary Poppins, or any other shape you like, or of canvas full of fingerprints and your guests' names, or it can be in the form of postcards in a wooden case. So, it is up to you and your guests to create the beautiful memories, and we'll make sure you keep them for ever, in style!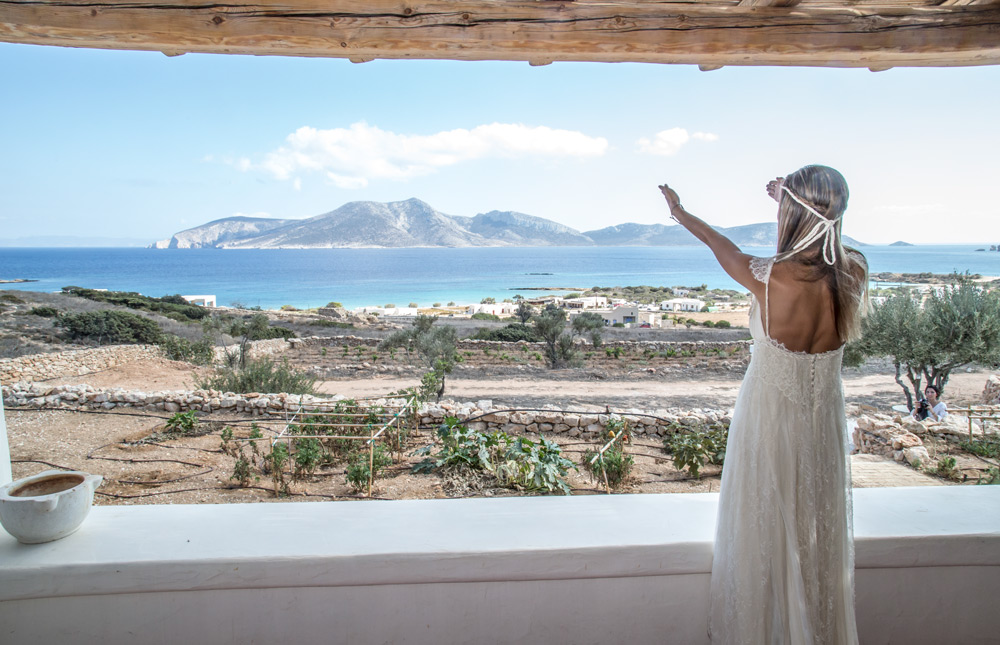 The Athenian Riviera and the Greek islands are the most enchanting places to hold your wedding or renew your marriage vows. Admiring the sunset by the sea or gazing at the Greek sky, you and your guests will experience unique moments and have beautiful, everlasting memories. .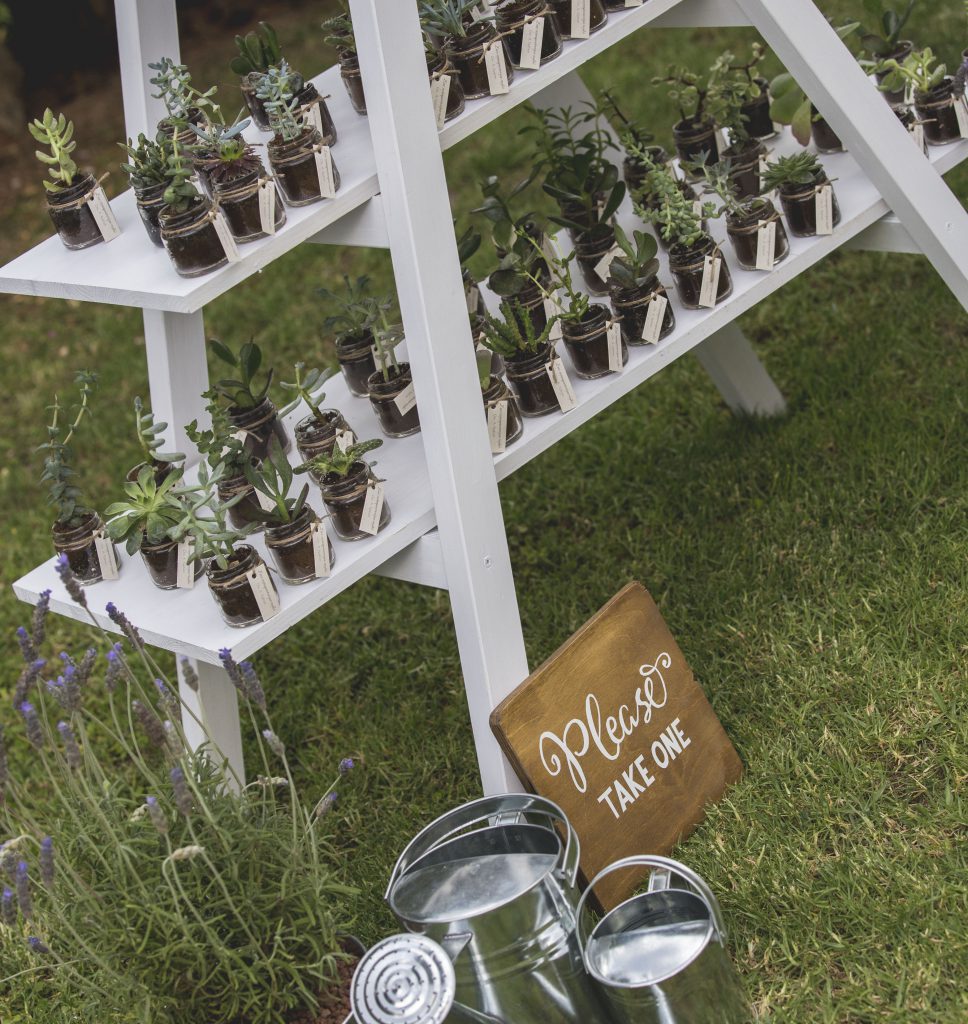 Do you like original-style favors or classics? Would you like to select small gifts for your children's friends coming to the party? Whatever suits your taste is easy to realise if you choose a hand-made favor. If you choose the material and the colour, you can have numerous possibilities, such as initials, small animals, hearts or stars, bikes or even moustaches, on a scented pin cushions, even wooden or metal items, or items hand-painted on canvas or fabric. Hand-made creations make every idea and every wish come true!
.